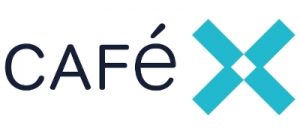 CafeX announced today, March 14, 2017, the general availability of its omni-channel service for Microsoft Dynamics 365, which it explains will personalize live engagement across digital touchpoints to help businesses enhance customer experiences. While that might sound like a mouthful, I believe the integrated solution has the potential to real-time enable the customer engagement continuum. Customer engagement is not a single interaction or channel. Also, customer engagement requires a high degree of context.
Creating Better Digital Experiences for Customers
With every enterprise going through its own digital transformation, all business strategies are now being based on improving the customer experience. In fact, if business strategies are not focused on the customer, it will cost organizations their competitive advantage. So enterprises have to be people-centric and focus on the outcomes in every line of business. This means specifically focusing on creating better digital experiences for customers.
Creating digital experiences requires having the most relevant content. The kind of content that enhances a digital experience has to be in context and relevant across all channels in which the customer interacts with the business. That content has to be targeted to personalized customer experiences. We're moving to conversational experiences as the basis for customer engagement. In that vein, technology solutions that support customer facing business processes and workflows have to be conversational environments. Imagine an agent interacting with a customer in real-time being able to leverage content in context to create personalized conversational experiences across channels. Omni-channel customer engagement is critical to business success.
Understanding the CafeX Omni-Channel Service for Microsoft Dynamics 365
So what is under the hood of this integrated CafeX and Microsoft solution? The solution is a co-development effort between CafeX and Microsoft, which is the result of their evolving partnership, initially announced in October 2016. Key to the partnership and strategy, will be a joint roadmap with both platforms deeply in sync.
For example, with Microsoft Azure as the cloud platform, whatever activity is performed on Dynamics like provisioning with user creation or deletion, it will also show in the CafeX system. The Live Assist for Microsoft Dynamics 365 service is designed to allow IT administrators to initiate Live Assist directly from Office 365.
Also, context switching between interaction modes and apps is a huge problem for agents. CafeX explains that a key capability of the service will be to enable agents to access co-browse, chat and other customer engagement options from within Unified Service Desk or web clients for Dynamics 365, without having to switch applications or move to a different screen. I believe this is a productivity savior. Streamlining the agent workflow and simplifying it, will boost productivity. When the experience of the employee facing the customer is enhanced, it leads to a better customer experience.
One of the major issues with traditional communications and collaboration solutions is that due to their proprietary nature, they lacked real integration into business workflows and applications. With the joint solution, Dynamics customers will have full access to CafeX's real-time capabilities such as voice, video, chat and other functions from within the application. This presents a unified environment to streamline customer interactions, while preserving context in Dynamics.
Conversational Experiences With Chatbots
No conversation about customer engagement or conversational experiences would be complete without bringing up chatbots, AI and machine learning. Intelligent chatbots are extremely useful in customer support workflows for streamlining information gathering, capture customer's information, the issues they bring up and surface it to agents to make the determination on the appropriate person to speak with. Chatbots maintain the interaction and conversation continuum with customers.
Live Assist will also integrate with Microsoft's AI services, such as Azure Machine Learning, Cortana Analytics Suite and Cognitive Services, which are brought to bear on its Bot Framework. Bots will provide an automated first tier for customer interactions in handling simple engagements, that can then be escalated to a live human agent. The agent will have the full context of the customer interaction with the bot, making it a seamless transition in the customer engagement continuum. We believe this will be a defining characteristic of effective customer engagement solutions in the future.
Final Thoughts
I believe the integrated CafeX and Microsoft Dynamics 365 solution represents more than a simple live chat support platform. This is an omni-channel customer engagement, conversational environment, with the goal of supporting conversational customer experiences.
Enterprises evaluating omni-channel customer engagement solutions, should review the CafeX and Microsoft Dynamics integrated service, and match it to their requirements. Potential customers should also understand their future needs and get a clear understanding of how the CafeX and Microsoft joint roadmap aligns with that.