I've been covering the collaboration space for some time now and I have seen a lot of trends come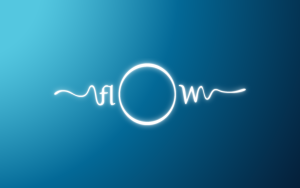 and go. What's been happening in the past few years, as we've seen the Social trend evolve, is that there has been a refocus on people workflows. There has been focus on supporting how people actually work. One of my biggest pet peeves with early social networking platforms was that they always stayed above flow and never came down in the flow of how people work. This is the biggest reason adoption has slowed in enterprises. This goes for all collaboration tools that don't come down in the flow of business processes.
Dynamic and Mobile Workforce
The workforce itself has become very dynamic and is more mobile than ever. A part of coming down in the flow and supporting how people work will require support for mobility. This has been the catalyst for the emerging mobile collaboration space that we're seeing evolve. Mobile collaboration is not about taking existing collaboration tools and porting it onto a mobile device. It's about a new paradigm shift to actually create people-centric collaborative experiences that is accessible on any device. It's a people first and mobile first design imperative. And it's causing enterprises as well as technology providers to reconsider how they deliver collaboration technology.
Mobile Collaboration
Project based and team based work have been driving this demand. Mobile collaboration offerings are focused on some level of persistence to provide context to collaborative work and includes persistent group chat, and an activity stream or feed metaphor. Some offerings support integration with real-time collaboration capabilities such as voice and video. So you can click from a text based chat to a video call. Traditional collaboration providers such as Cisco and Unify have become pivotal players in this space along with emerging providers such as Slack and Cotap. Collaboration providers across the board will begin offering their own mobile collaboration solutions.
Collaboration Platform as a Service and Ecosytems
Providers are starting to focus on a platform and ecosystem play in this area, so offerings are currently able to be extended and embedded into business applications. We predict that there will be a move around identity and direct integration with enterprise directory services as well.
Contextual Collaboration
We're seeing use cases in sales communications, marketing and overall team project work being supported with efficient coordination. It's become clear that this is all about in flow effective collaboration. And that happens between people. And that has to be brought to bear in a targeted way on business processes and applications where context is critical.