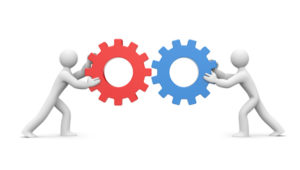 Rumors have been circling for some time now about a possible Mitel and Polycom merger. It has been fueled even more with activist investor Elliott Management applying pressure for Mitel and Polycom to merge.  It became clear that something was definitely going to happen this year. On April 15, 2016, it was officially announced Mitel will be buying Polycom for $1.96 billion.
Financial Details of the Deal
"Mitel will acquire all of the outstanding shares of Polycom common stock in a cash and stock transaction valued at approximately $1.96 billion. Under the terms of the agreement, Polycom stockholders will be entitled to $3.12 in cash and 1.31 Mitel common shares for each share of Polycom common stock, or $13.68 based on the closing price of a Mitel common share on April 13, 2016. The transaction represented a 22% premium to Polycom shareholders based on Mitel's and Polycom's "unaffected" share prices as of April 5, 2016 and is expected to close in the third quarter of 2016, subject to shareholder and regulatory approvals and other customary closing conditions."
Analysis
Mitel and Polycom together fill gaps the other has. Together they now expand their global reach and market opportunity. The Unified Communications and Collaboration (UCC) market has been undergoing tremendous consolidation for several years now. Every market naturally goes through consolidation as vendors realize gaps in their portfolio and fill those by acquiring sometimes smaller providers. As of late, a new force for consolidation is coming from activist investors who have been urging and pressuring for mergers and acquisitions in the communications and collaboration space.
A Broader UCC and Enterprise Video Platform Provider
In this acquisition, Mitel will get the full breadth of Polycom's video collaboration portfolio, which includes voice and video conferencing and also video content management. It gets Polycom's phone and voice business and related innovations such as acoustic fence. This brings Mitel into a whole new broader category as a UCC, Telephony and enterprise video platform provider. It also establishes further and more direct competition with Cisco, Avaya, Unify, Huawei and Microsoft in many respects.
Cloud and Mobility
The joint set of Mitel/Polycom offerings will be a converged communications and collaboration portfolio. The convergence will be around cloud and mobility. Mitel had strengths here with its UC cloud service. Polycom had a weaker cloud strategy. However, combined we could potentially see a stronger and expanded offering of cloud communications and collaboration services.
Diversified Customer Base and Geographic Expansion
The joint company will join Polycom's technology to the existing Mitel portfolio for continued strong penetration in SMBs, which has been a strength for Mitel. This enhances  the overall combined customer base to range from SMBs to larger enterprises. Around 25 percent of Polycom's revenue came from Asia Pacific, so this brings global expansion and scale to Mitel, which had around 4 pecent of its revenue from AsiaPac. However, 46 percent of Mitel revenue was from EMEA, so this expands the customer base well for the joint company, which will keep the Mitel Name. The Polycom brand will live on though in its products and services.
Opportunities and Challenges for Mitel

While many are unsure if this Mitel/Polycom merger and acquisition will prove positive, there are several challenges and opportunities here. The strong partnership Polycom enjoyed with Microsoft and its Skype for Business offering could potentially be negatively impacted with Microsoft now having to weigh a partnership with Mitel. Integration of the joint portfolio will be a challenge. Along with the integration challenge will be a strategy for training both sets of channel partners in new respective areas of a joint portfolio. Polycom's channel is focused on selling video conferencing  to enterprises, while Mitel's is focused on UC to enterprise IT infrastructure buying centers.
There is an opportunity here for a stronger cross-channel focus on existing offerings and services. While Mitel had a professional services arm, Polycom was trying to continually build out is services business, but was challenged by channel partners who were reluctant to make that move. Success for this deal will be the emergence of a stronger focus on software and services. The combined partner ecosystem will need to move in synergy towards this direction.
Final Recommendations
Existing Mitel and Polycom customers have to demand full roadmaps in regards to integration plans and impact on current respective investments. Channel partners should also demand integration roadmaps as well for impact on their business. I anticipate and recommend a strong move towards services here. With that, I anticipate the loss of some channel partners who are not thinking strategically about services.